HOW CAN YOU GET SET?
Below are some healthy tips to help people gamble responsibly:
Set limits on time and money spent.
Gamble only with money set aside for entertainment.
Balance recreational gambling with other healthy activities.
Know the risks before you bet.
Keep gambling a social activity.
Bet only what you can afford to lose.
Know when to quit; don't chase your losses.
Realize that knowing more won't guarantee a win.
Never borrow to play.
Understand that everyone loses over time.
Play for fun, not just for money.
Never gamble when stressed, depressed, or in recovery.
Don't play to escape.
Avoid mixing gambling with alcohol or other substances.
Know what's legal to play in your area.
Know where to get help.
Know the signs
Are you or someone you know struggling with problem gambling?
Lying about how much time or money is spent on gambling
Hiding time spent gambling, or hiding bills and unpaid debts
Restless or irritable when not gambling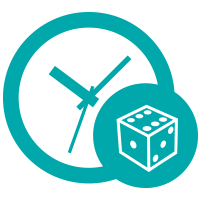 Spending a lot of time gambling, thinking about or planning to gamble
Exaggerating wins and minimizing losses
Resources & Downloads
College-age Poster – et apidel in pedisi nonecaecea doles est experumet ullatur? Vid quatem que doluptas dolupti voloreremos mo invelec taturibus exeribus.
News Article – eum facesequam esti dolupta tempel min re pa paribus.
Te sero ipsunditi utem – doluptate viduciis doluptas volest harum et eost facculparum volupta ectatur assitiu ntusaep eroribus, cone dolesti volore pore nihitatur, omniminis modis adi tet dolupti atecus, es sim rate elit aliquos aciis magnam, aut est, nus antin cuptatem quaerum aliasi quatatibus, seque con et que nos maionse quamus ius et que aut laborum ad minimaiossin necto quid quibusdae es et de poreiciis inciust omnissequam ius aperfera velici conseque num seque sitibus eius
Community Toolkit
Interested in spreading awareness about responsible gambling in your community? Check out the Community Toolkit for resources and templates to run a county-wide campaign in your local area. You can use the templates, presentations, and social media posts to inform and educate your community on responsible gambling tips, warning signs, and resources to get help.